VIIC Up 300% In Just 3 Days, After Our Penny Stock Alert!
Beceom A Platinum Member To Get Our Top Alerts Early.
We are very happy about how well received our recent penny stock blog alerts on VIIC have been going for investors We released our initial special announcement on VIIC, last week Thursday, where it closed at just $.007. Already, as of today's high, it had gained as much as 300%, within just 3 trading days time, with a move all the way up to $.028. This movement was absolutely incredible and serves to bolster our words, with regard to significant expectation that we will be seeing a lot of strong moves to come from the penny stock exchange, as a result of more money being invested in the OTC now that the summer has come to an end. This sort of movement within such a shrt span of time goes to show just why it is that we choose to focus on reporting on penny stocks and why it is that you should be sure to subscribe to your own Platinum Membership package with our platform. Our Platinum Members saw their penny stock picks gain 4,000% in just 4 months this year, going to show the incredible advantages that they receive through their elevated level of membership. Platinum Members continue to be the only people that are able to receive our top penny stock picks before they are revealed to anyone else, as well as secret alerts, reserved only for them.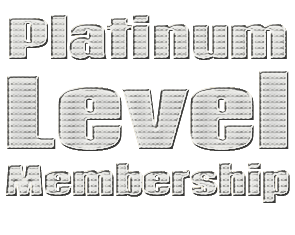 With the summer having come to a close, we are seeing the powerful effect of larger amounts of money being invested into the penny stock market and overall OTC. This is an annual shift that we have been telling you all to look out for and it has come true as we said, with powerful results. Due to our having been immersed in the penny stock exchange, for such a long period of time, we are able to aid yo all in looking out for the pratfalls of these exchanges, while also aiding in recognizing when certain changes should be coming and why. It is our full intention to bring you all the very best that these markets have to offer and with the summer being done with, we fully expect to see many more penny stock picks, net major gains, as we continue to move forward. It's time to get excited because even with the numerous massive gainers we have seen over the course of the past few weeks, we still expect things to pick up even faster.
This is a general market news update, pertaining to changes within the markets. Pennystockdream.com and its employees are not registered as Investment Advisers in any jurisdiction whatsoever. We encourage all of those that are interested in trading penny stocks, or any other form of investment, to conduct their own research to garner a better understanding of what they are getting involved in. Be sure to read the full pennystockdream.com disclaimer at: http://pennystockdream.com/disclaimer.