Our Old Pick On Global Equity International, Inc (OTCMKTS:GEQU)
Closed Up 171.36% Today After Major Funding News!
Our old penny stock pick on Global Equity International, Inc (OTCMKTS:GEQU) had a monstrous day today, with a close up 171.36% on a move from $.0022 to the close at $.00597, that solidified its standing as the most powerfully traded penny stock of the day! This big move brings to mind the incredible move that GEQU previously saw for our Platinum Membership Subscribers, with their seeing a 3,085.71% gain on it withinin just 4 months time!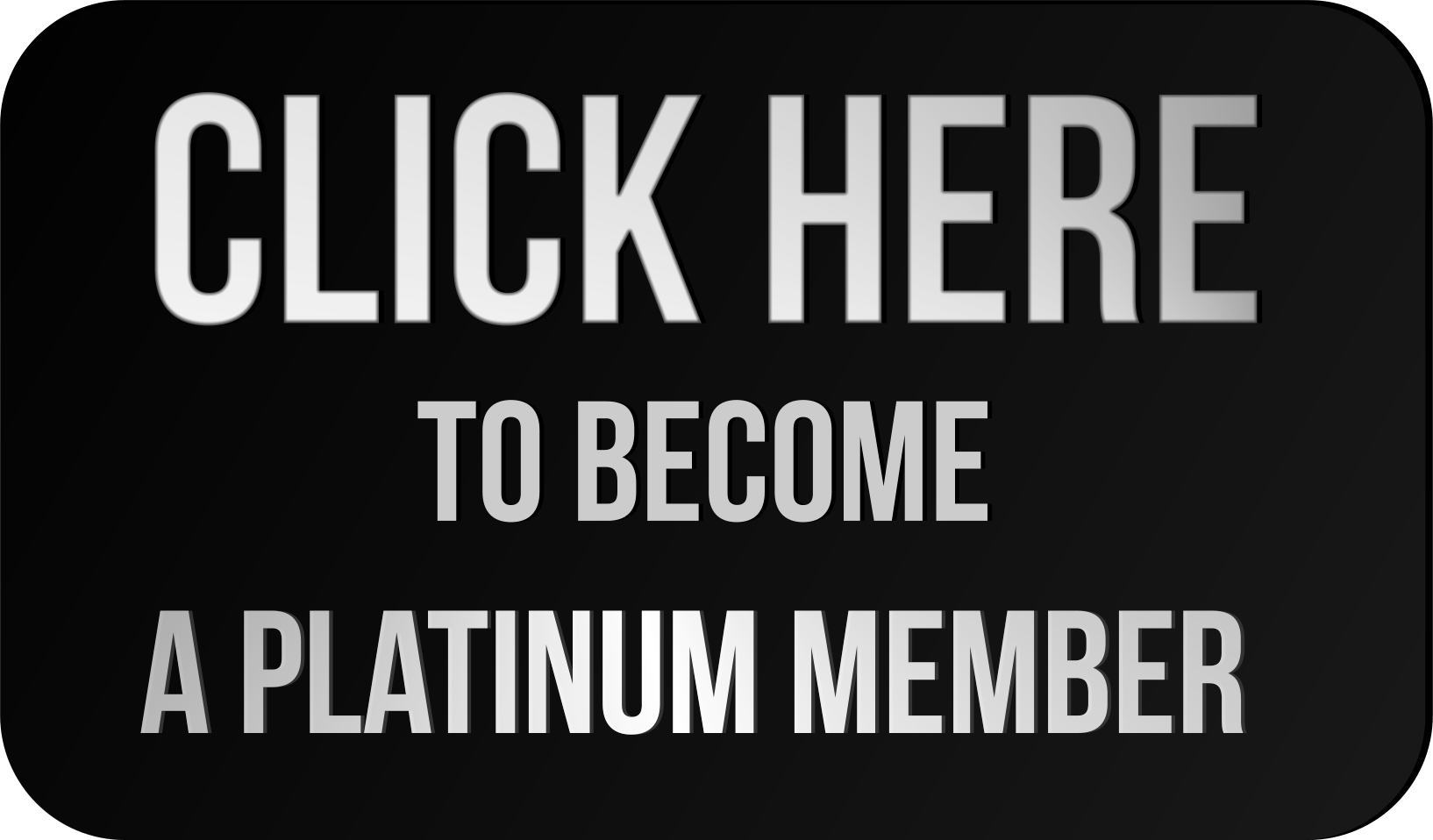 That means that GEQU gained more than 30 TIMES ITS VALUE for our Platinum Members in that time-frame, which goes to show the value of our Platinum Memberships. An update on the 3,085.71% gain on GEQU for our Platinum Subscribers can be seen here.
After our Platinum Release of GEQU, we made free members and the public aware of it's strengths in this first public release. This brought GEQU to the forefront of traders minds seeing a massive move up more than 30 times it's value for our members and proving to be one of the greatest runners of 2015. This is the sort of company we like to bring to the forefront of traders minds, well before a major move is seen. Naturally we have moved on ti other picks over time that have also seen some incredible runs and now that our sights are set back on Global Equity International, Inc, we believe that it holds potential to see the sort of movement that it did back then.
Today's big move on GEQU that attracted such pointed attention from traders, was sparked by their news release announcing that they have secured a capital funding agreement with William Marshal Plc that will total a minimum of $2.64 million. The company revealed that the purpose of the financing agreement is to utilize the funds to complete four separate acquisitions of financial advisory firms. The first two companies that GEQU intends to acquire have a combined $90 million worth of funds under management within the U.K. These first two companies also have several hundred retail clients and well established footholds within financial services.
The other two financial advisory firms are based in Asia and also have about $90 million worth of funds under management. Combined with the two financial advisory firms based out of the UK, this will expand GEQU to a substantial amount of managed funds, thousands of clients, and increased professional staffing. Even more interesting to note, is the fact that each of these financial advisory firms has a solid history within the financial sector and are each cash flow positive and pulling a profit. Beyond the acquisitions, the company also intends to use excess funds to pay down convertible debts, which as we all know, are a factor that we should always keep track of when dealing with penny stocks.
All-in all, today was a powerful one for our pick here and the movement goes to show that this one continues to be a major contender. Today's news shows aggressive growth on part of GEQU that will likely see continued gains, especially with the coming acquisitions of the four companies mentioned above.
As usual, while the gains on our picks have been impressive, the show goes on and we will be releasing many new penny stock picks over the course of the coming months. These picks, much like with our initial release of GEQU before it's big run, will be released early to our Platinum Members, before they are released to anyone else. The only way to gain special access to our best releases like GEQU, is to SUBSCRIBE TO A PLATINUM MEMBERSHIP PACKAGE. This will provide you special early access to our top picks, as well as access to SECRET updates and alerts reserved exclusively for our Platinum Members. Hop on the list fast because there are more big picks like this one to come!
Disclaimer - Penny Stock Dream Stock Picks And Alerts
The disclaimer is to be read and fully understood before using our site, joining our email list, or viewing any releases that pennystockdream.com releases via any medium. This especially includes online social networking sources, our penny stock newsletters, stock blog, text message updates, advertisements, and the spoken word. Also note that this disclaimer is subject to change without notice.
PLEASE NOTE WELL: The pennystockdream.com employees are not Registered as Investment Advisers in any jurisdiction whatsoever.
Release of Liability: Through use of this website viewing or using, you agree to hold pennystockdream.com, its operators owners and employees harmless and to completely release them from any and all liability due to any and all loss (monetary or otherwise), damage (monetary or otherwise), or injury (monetary or otherwise) that you may incur. We are engaged in the business of marketing and advertising companies for monetary compensation. All content in our releases is for informational purposes only and should not be construed as an offer or solicitation of an offer to buy or sell securities. Neither the information presented nor any statement or expression of opinion, or any other matter herein, directly or indirectly constitutes a solicitation of the purchase or sale of any securities. pennystockdream.com's sponsored advertisements do not purport to provide an analysis of any company's financial position, operations or prospects and this is not to be construed as a recommendation by pennystockdream.com or an offer or solicitation to buy or sell any security. Neither the owners of pennystockdream.com nor any of its members, officers, directors, contractors or employees are licensed broker-dealers, account representatives, market makers, investment bankers, investment advisors, analyst or underwriters. Investing in securities, including the securities of those companies profiled or discussed on this website is for individuals tolerant of incredibly high risks. Viewers should always consult with a licensed securities professional before purchasing or selling any securities of companies profiled or discussed in our releases. It is highly possible that a viewer's entire investment may be lost or impaired due to the speculative nature of the companies profiled. Remember, never invest in any security of a company profiled or discussed in a release or on our website unless you can afford to lose your entire investment. Also, investing in micro-cap securities is highly speculative and carries an extremely high degree of risk. To review our complete disclaimer and additional information, please visit pennystockdream.com/disclaimer. pennystockdream.com makes no recommendation that the securities of the companies profiled or discussed in our releases or on our website should be purchased, sold or held by investors. By subscribing as a free member, you are agreeing to recognize that any new picks sent to you, may have already been pre-released to platinum members in advance and are willing to accept the risks involved with platinum members having the potential to receive important information before it is made available to you.
pennystockdream.com electronically disseminates the Information on its Websites, in newsletters, featured reports and spam compliant double-opt in email communications pertaining to Profiled Companies (the Issuer or Issuers or Profiled Company or Profiled Companies), the securities of which are most frequently common stock shares quoted on the Over the Counter Bulletin Board (OTCBB) or Pink Sheets (the Securities).In signing up to any of our "Our," (the Popanopolous Productions LLC.) websites, you agree to allow your e-mail address to be utilized by any of our websites. Our service is a double opt-in spam compliant service. When you subscribe to our free membership and click to confirm your subscription you are giving us double opt-in confirmation, that you fully agree with and fully understand the implications of our stated terms of service and our full disclaimer. We reserve the right to rent out or sell your e-mail address information to any other third parties for our own profit. We reserve this right even after you have unsubscribed from the pennystockdream.com e-mail list or any email lists from our other websites.
THERE IS NO GUARANTEE THAT YOU WILL EARN ANY MONEY USING THE TECHNIQUES AND IDEAS IN THESE MATERIALS. EXAMPLES IN THESE MATERIALS ARE NOT TO BE INTERPRETED AS A PROMISE OR GUARANTEE OF EARNINGS. EARNING POTENTIAL IS ENTIRELY DEPENDENT ON THE PERSON USING OUR PRODUCT/SERVICE, AS WELL AS THEIR IDEAS AND TECHNIQUES. WE DO NOT PURPORT THIS AS A "GET RICH SCHEME." ANY CLAIMS MADE OF ACTUAL EARNINGS OR EXAMPLES OF ACTUAL RESULTS ARE NOT TYPICAL. YOUR LEVEL OF SUCCESS IN ATTAINING THE RESULTS CLAIMED IN OUR MATERIALS DEPENDS ON THE TIME YOU DEVOTE TO THE PROGRAM, IDEAS AND TECHNIQUES MENTIONED, YOUR FINANCES, KNOWLEDGE, AND VARIOUS SKILLS. SINCE THESE FACTORS DIFFER ACCORDING TO INDIVIDUALS, WE CANNOT GUARANTEE YOUR SUCCESS OR INCOME LEVEL, NOR ARE WE RESPONSIBLE FOR ANY OF YOUR ACTIONS. MATERIALS IN OUR PRODUCT/SERVICE AND OUR WEBSITE MAY CONTAIN INFORMATION THAT INCLUDES OR IS BASED UPON FORWARD-LOOKING STATEMENTS WITHIN THE MEANING OF THE SECURITIES LITIGATION REFORM ACT OF 1995. FORWARD-LOOKING STATEMENTS GIVE OUR EXPECTATIONS OR FORECASTS OF FUTURE EVENTS. YOU CAN IDENTIFY THESE STATEMENTS BY THE FACT THAT THEY DO NOT RELATE STRICTLY TO HISTORICAL OR CURRENT FACTS. THEY USE WORDS SUCH AS "ANTICIPATE," "ESTIMATE," "EXPECT," "PROJECT," "INTEND," "PLAN," "BELIEVE," AND OTHER WORDS AND TERMS OF SIMILAR MEANING IN CONNECTION WITH A DESCRIPTION OF POTENTIAL EARNINGS OR FINANCIAL PERFORMANCE. ANY AND ALL FORWARD LOOKING STATEMENTS HERE OR ON ANY OF OUR SALES MATERIAL ARE INTENDED TO EXPRESS OUR OPINION OF EARNINGS POTENTIAL. MANY FACTORS WILL BE IMPORTANT IN DETERMINING YOUR ACTUAL RESULTS AND NO GUARANTEES ARE MADE THAT YOU WILL ACHIEVE RESULTS SIMILAR TO OURS OR ANYBODY ELSE'S, IN FACT NO GUARANTEES ARE MADE THAT YOU WILL ACHIEVE ANY RESULTS FROM OUR IDEAS AND TECHNIQUES IN OUR MATERIAL.
The Information is presented only as a brief snapshot of the Profiled Company and should only be used, at most, and if at all, as a starting point for Readers to conduct a thorough investigation of the Profiled Company and its securities, to consult with their financial, legal or other advisor(s) and avail themselves of filings and information at www.sec.gov. or www.pinksheets.com or other electronic medium, including: (a) reviewing SEC periodic reports (Forms 10-Q and 10-K), reports of material events (Form 8-K), insider reports (Forms 3, 4, 5 and Schedule 13D); (b) reviewing Information and Disclosure Statements and unaudited financial reports filed with the Pink Sheets; (c) obtaining and reviewing publicly available information contained in commonly known search engines such as Google; and (e) consulting investment guides at www.sec.gov and www.finra.org pertaining to the risks of investing in penny stocks.
In the end result, you must evaluate and bear all the risks associated with the Information, including reliance on its accuracy, completeness or usefulness. In all instances, the Reader should conduct further inquiry into the Profiled Company and its securities.
Notice of Compensation
Please be advised that pennystockdream.com receives compensation to perform promotional and advertising services for companies mentioned on our website, social media platforms, & our emails by third parties. Anyone viewing our newsletters or other advertising and promotional articles via any means should assume the hiring party or affiliates of the hiring party own shares of these companies that they plan to liquidate, further understanding that the liquidation of those shares is very likely to negatively impact the share price. pennystockdream.com receives compensation as a production budget for advertising efforts and will retain amounts over and above the cost of production, copy writing services, mailing and other distribution expenses as a fee for our services. As such, our opinion is neither unbiased nor independent, and you should consider that when evaluating our statements regarding companies mentioned.
This website is a service of Popanopolous Productions, LLC, a financial public relations and events firm that has been compensated by many companies that have been profiled. All direct and third party compensation received has been disclosed within each individual profile in accordance with section 17(b) of the Securities Act of 1933. This compensation constitutes a conflict of interest as to our ability to remain objective in our communication regarding the profiled companies. Popanopolous Productions, LLC, and/or its affiliates, will hold, buy, and sell securities in the companies profiled. We have never been compensated in shares and do not plan to accept any offer to be compensated in shares. We do however, reserve the right to buy or sell the shares of any of the companies mentioned in any materials we produce at any time. This compensation constitutes a conflict of interest as to our ability to remain objective in our communication regarding the profiled companies. If we ever buy or sell our own alerts, we will provide full disclosure, telling you what we purchased and how much, as providing notice as to what we sell. The same goes for compensation. If we are paid for an alert, we will make this clear on the newsletters themselves and the Penny Stock Dream Blog as well. We offer open communication with our subscribers and the public, meaning that if you ever have questions about whether or not we are holding shares in a company, or whether or not we have been compensated in any way, you can feel free to contact us directly and we will do our best to answer your questions with all due honesty and timeliness.
Notice of Stock Price Movements and Volatility
Viewers of this newsletter should understand that trading activity and stock prices in many if not all cases tend to increase during the advertisement campaigns of the profiled companies and in many if not all cases, tend to decrease sharply thereafter. This tends to create above average volatility and price movements in the profiled companies during their advertisement campaigns that viewers should take into consideration at all times. Campaigns vary in length, and many are for short periods of time, typically less than a week. You should only trade companies that are profiled is you are willing to lose your entire investment.
Notice of Affiliated and Non-Affiliated Newsletters
pennystockdream.com regularly shares research with other affiliated newsletters ("Affiliated Newsletters"). It is also possible that other newsletters or profiles have been created by sources we are unaware of. Viewers should take this into consideration when viewing any increased interest in companies mentioned.
Some of the content in this release contains forward-looking information within the meaning of Section 27A of the Securities Act of 1993 and Section 21E of the Securities Exchange Act of 1934 including statements regarding expected continual growth of the profiled company and the value of its securities. In accordance with the safe harbor provisions of the Private Securities Litigation Reform Act of 1995 it is hereby noted that statements contained herein that look forward in time which include everything other than historical information, involve risk and uncertainties that may affect a company's actual results of operation. A company's actual performance could greatly differ from those described in any forward looking statements or announcements mentioned in this release. Factors that should be considered that could cause actual results to differ include: the size and growth of the market for the company's products; the company's ability to fund its capital requirements in the near term and in the long term; pricing pressures; unforeseen and/or unexpected circumstances in happenings; etc. and the risk factors and other factors set forth in the company's filings with the Securities and Exchange Commission. However, a company's past performance does not guarantee future results.
Since pennystockdream.com receives compensation and its employees or members of their families, and friends may hold stock in the profiled companies, there is an inherent conflict of interest in pennystockdream.com statements and opinions and such statements and opinions cannot be considered independent. pennystockdream.com and its management may benefit from any increase or decrease in the share prices of the profiled companies. We reserve the right to buy, sell, or hold shares in securities that we promote and it should be expected that we will do so as often as possible. You will find many instances where we sell heavily into companies as we promote them, meaning that trading profiles that we promote is incredibly risky and can often lead to the loss of your entire investment. We do our best to be as truthful and forthcoming as possible, so if we are ever paid, or if we do ever so happen to decide we want to purchase shares of something that we have promoted, we will be sure to update you with this information, both in the newsletters and blog posts themselves and also through updates posted directly to the disclaimer here on the site.
Note well, that while platinum membership does allow platinum members early access to the vast majority of new pick announcements, we reserve the right to distribute paid advertisements either directly to free members only or both lists at the same time. Platinum Members do not have the liberty of receiving the early word on picks, if those picks are paid advertisements.
Generally, the information regarding a company profiled is provided from public sources which we believe to be reliable but is not guaranteed by us as being accurate. Further specific financial information, filings and disclosures as well as general investor information about the profiled company, advice to investors and other investor resources are available at the Securities and Exchange Commission ("SEC") website www.sec.gov and the Financial Industry Regulatory Authority ("FINRA") website at www.finra.org Any investment should be made only after consulting with a qualified investment advisor and reviewing the publicly available financial statement and other information about the company profiled and verifying that the investment is appropriate and suitable. pennystockdream.com makes no representations, warranties or guarantees as to the accuracy or completeness of the information provided or discussed. Viewers should not rely solely on the information obtained in this release or on our website. Viewers should use the information provided by us regarding the profiled companies as a starting point for additional independent research on the companies profiled or discussed, in order to allow the viewer to form his or her own opinion regarding investing in the securities of such companies. Factual statements, or the similar, made by the profiled companies are made as of the date stated and are subject to change without notice and pennystockdream.com has no obligation to update any of the information provided. pennystockdream.com, its owners, officers, directors, contractors and employees are not responsible for errors and omissions.
From time to time certain content in our releases or website is written and published by our employees or third parties. In addition to information about our profiled companies, from time to time, our releases and website will contain the symbols of companies and/or news feeds about companies that are not being profiled by us but are merely illustrative of certain activity in the micro cap or penny stock market that we are highlighting. Viewers are advised that all analysis reports and news feeds are issued solely for informational purposes. Any opinions expressed are subject to change without notice. It is also possible that one or more of the companies discussed or profiled in our release or on our website may not have approved certain or any statements within the website. pennystockdream.com encourages viewers to supplement the information obtained from this release and our website with independent research and other professional advice. The content in this release is based on sources which we believe to be reliable but is not guaranteed by us as being accurate and does not purport to be a complete statement or summary of the available data.
Our releases may provide hyperlinks to third party websites or access to third party content. pennystockdream.com, its owners, officers, directors, contractors and employees are not responsible for errors and omissions nor does pennystockdream.com control, endorse, or guarantee any content found in such sites. By accessing, viewing, or using the website or communications originating from this release, you agree that pennystockdream.com, its owners, officers, directors, contractors and employees, are not responsible for any content, associated links, resources, or services associated with a third party website. You further agree that pennystockdream.com, its owners, officers, directors, contractors and employees shall not be liable for any loss or damage of any sort associated with your use of third party content. Links and access to these sites are provided for your convenience only. pennystockdream.com uses third parties to disseminate information to subscribers. Although we take precautions to prevent others from obtaining our subscriber list, there is a risk that our subscriber list, through no wrong doing on our part, could end up in the hands of an unauthorized party and that subscribers will receive communications from unauthorized third parties.
You agree to hold pennystockdream.com, its operators, owners and employees harmless and to completely release them from any and all liability due to any and all loss (monetary or otherwise), damage (monetary or otherwise), or injury (monetary or otherwise) that you may incur arising out of the use of our website, or the information in our press releases, profiles and opinions. You agree that use of our website is at your sole risk. pennystockdream.com disclaims all warranties of any kind, express or implied.
We encourage viewers to invest carefully and read the investor issuer information available at the web sites of the SEC. The SEC has launched an investor-focused website to help you invest wisely and avoid fraud at www.investor.gov and filings made by public companies can be viewed at www.sec.gov and/or then FINRA at: www.finra.org. In addition, FINRA has published information at its website on how to invest carefully at www.finra.org/Investors/index.htm.