Crumb's Bake Shop (CRMBQ) closed up 70% today.
Become A Platinum Member To Get Our Top Penny Stock Picks Early!
It's no secret that Crumb's Bake Shop (CRMBQ) has been having serious trouble lately, with its stock tanking quickly after their announcements last month, that they would be closing down their stores. Still though, today the company managed to see a swift move up 70% to close the day out at 28 cents per share. Though this is a solid move, we still suggest to all of you that you operate with extreme caution if you feel inclined to take up positions here because this is one that could easily disappear due to the closing of their stores, being that there isn't much of a company left anymore. We will be releasing many new penny stock picks that we feel to have far greater potential than Crumb's that will be seen by our Platinum Members before anyone else, which will naturally afford them an incredible advantage in being able to receive this important information in a timely manner.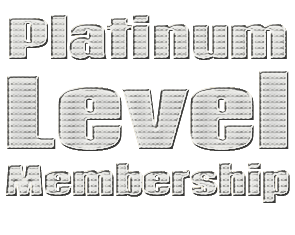 Earlier this year, in just 4 months time, our platinum members saw their penny stock alerts gain more than 4,000%. Once the summer time hit, we decided to slowdown with announcements, knowing that the summer time is the worst time to invest in penny stocks, opting instead, to release penny stock picks around this time of year and beyond, with the full expectation that this is where these companies will be able to start seeing greater attention and dollar volume and that initiative was absolutely correct. Today saw numerous penny stocks net major gains and goes to show not only the strength of the OTC market, but the true effort that we put into ensuring that we do best for our subscribers. Remember to subscribe to your own platinum membership package today, if you would like to receive the very best coverage for these companies because things are about to get very exciting.
Pennystockdream.com and its employees are not registered as Investment Advisers in any jurisdiction whatsoever. We encourage all of those that are interested in trading penny stocks, or any other form of investment, to conduct their own research to garner a better understanding of what they are getting involved in. Be sure to read the full pennystockdream.com disclaimer at: http://pennystockdream.com/disclaimer.